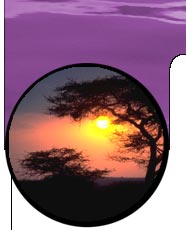 Alpena Town Minutes – Unapproved
Alpena Town Board met in regular session on Monday, January 16, 2017 at 5:30 pm at the Alpena Community Center. Mayor Passenheim, Trustees Jurgens, Mees, Ochsner and Nedved were present as well as Finance Officer Shawn Ochsner. Resident Tabatha Nedved was also present.

Mayor Passenheim called the meeting to order. Motion was made and seconded to approve the minutes from the previous meetings – approved unanimously. Financial report was reviewed. Motion made and seconded to approve the report as presented – approved unanimously.

A motion was made, seconded and unanimously approved to allow the following claims for payment: EFTPS, payroll taxes $420.46; Shawn Ochsner, payroll $843.15; Andrew Small, payroll $479.96; Dick Small, payroll $513.86; US Postal Service, stamps $94.00; Chris Hofer Blading, blade streets $825.00; Albrecht Diesel Service, Fire Dept. $319.00; Alpena Coop Service, fuel/supplies/maintenance $361.93; Amkota Farm & Home, community center supplies $14.99; Beadle County Highway Department, plow jacks $377.16; Beck Ace Hardware, keys $5.85; Central Electric, lagoon electricity $51.00; Dakota Pump & Control, sewer $5,918.38; Fastenal, water supplies $46.98; Mac's, supplies $98.50; Mid-Dakota Rural Water Service, water $2,220.00; Northwestern Energy, electricity $1,736.60; Meyer's Sand & Gravel, blade streets $841.50; Morgan-Theeler LLP, legal expense $167.74; PJ's Machine & Repair, dump truck/plow repair $1,816.47; Planning & Development District III, 2017 Dues $456.00; Premier Equipment, tractor headlamp $132.00; Presto-X, pest control $169.61; Robert Johnson Construction, main street project $34,373.19; Runnings, street supplies $499.74; SD State Treasurer, water samples $30.00; SDPAA, annual insurance premium $15,809.60; SD State Treasurer, sales tax $168.65; Stan's Inc., snow removal $525.00; True Dakotan, publishing $236.47; Waste Management, garbage service $1417.50; Waste Management, garbage service $145.08. Total Expenditures $71,115.37. Resident Steve Small entered the meeting.

A motion was made and seconded to establish the 2017 Payroll: Mayor - $175 per meeting; Trustees $150 per meeting; Finance Officer $875.00 per month; Maintenance and Custodian Employee $16.00 per hour; Spraying weeds/mosquitos $18.00 per hour - approved unanimously. The following offices will become vacant due to the expiration of the present terms of the elective offices: (2) 3-year trustee position for Alpena, South Dakota 57312. Circulation of nominating petitions may begin Friday, January 27, 2017 and may be filed at the office of the Finance Officer, PO Box 75, Alpena, SD 57312 up until February 24, 2017 at 5:00 pm. Deadline for voter registration is March 27, 2017. Residents Tom & Dianna Freideman entered the meeting.

Board designations will remain as is: Stephen Passenheim – Mayor; Dan Jurgens – Parks & Recreation/Public Works; Richard Mees – Utilities/Streets; Darwin Ochsner – Finance; Terry Nedved – Public Safety/Sewer. The True Dakotan will also remain as the official newspaper for 2017. The swimming pool was discussed. A preliminary estimate was received to build a new pool of concrete, the estimate was $49,000, this does not include plumbing or removal, nor does it include any repairs to the bath or pump house. More research will be done and additional proposals will be obtained and discussed at the next meeting. Drainage issues and solutions were also discussed. A couple of board members approached SDWG with a proposal that their company pay for a portion of the drainage resolution. The board will discuss proposing this to additional businesses that are affected by and possibly contributing to the drainage issue. Drainage issues along residential streets that are caused by excess snow were also mentioned to the board. The culverts are blown out in the spring of each year. The board will also check into having a contractor drag the ditches. The snow removal process was also discussed. This has been noted and to prevent any further issues, the board will have the snow removed rather than piling it.

In other business, the remaining water meters need to be installed ASAP. The finance officer will make contact with the residents and set up appointments to complete this task. The question was raised regarding the Town paying a share of the remaining cost of the Veteran's Memorial wall. This will be discussed further with the City Attorney to get a concrete answer. The board is all in agreement to approve the 2017 Annual Inspection agreement with Dakota Pump & Control. The documents have been authorized and will be mailed. Trustee Mees is working on obtaining an estimate for a tractor and loader. The purpose of this would be to allow the town employees to do more snow removal, etc. rather than hiring contractors for these jobs. A discussion was held on paving additional roads along Willow and possibly Spruce Avenues. Proposals will be obtained and discussed at a future meeting. A brief discussion was held regarding the need for a full time employee. This will be tabled and may be visited in the future.

Motion was made and seconded to adjourn – approved unanimously. The next regularly scheduled board meeting will be held at 5:30 pm on Monday, March 13, 2017 at the Alpena Community Center.

Stephen Passenheim, Mayor
ATTEST: Shawn Ochsner, Finance Officer
Published once at the approximate cost of $__________________________.